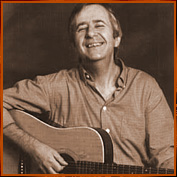 He was a wonderful presence in the folklore class. Those who saw his performance the night before were especially impressed with the way he made the songs come alive.


Betsy Delmonico, Professor of English, Truman State University, Missouri.

Dublin born folklorist, folk-singer and instrumentalist Tom O'Carroll brings a wealth of stories, humor, wit and history to his performances. He has played at concerts, festivals, colleges, libraries and pubs all over the U.S. and Canada, as well as his native Ireland, including a stint for one month in Seoul, South Korea. Whether playing a plaintive air on the tin whistle or singing and playing rousing traditional songs to the accompaniment of the guitar or the bodhrán (Irish drum), Tom will captivate all with his lively program of Irish culture.